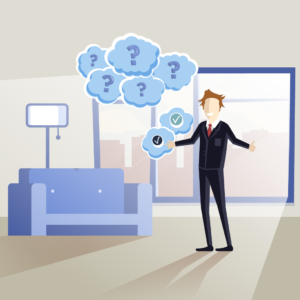 Did you missed Part II of the vocabulary test?
Fail fast
What is it?
A boot camp for failed managers

A data graveyard for start-ups

A method for fast product development
Planning poker
Where is it played?
In the Strategy department in order to prioritise strategies

In an agile team to estimate the effort involved in projects

At the MBA casino in Palo Alto, where only players with an MBA are allowed entry
Co-creation
Who needs it?
Companies who want to offer new products and services

Schools in which pupils learn in a self-organised network

Scientists who want to connect artificial intelligence (AI) with human intelligence (HI)
Three new games for innovative work: fail fast, planning poker, co-creation. #jobwizards explains buzzwords of #digitalisation https://km.social/3fBXVbR