The invention of the Internet made it possible: cloud computing and the associated offerings of various cloud services. In practice, cloud computing means that a company is provided with various IT structures and services via a computer network in a data cloud (via web browser) without having to install them on local computers.
How SMEs can succeed with cloud services and SaaS
This is a model that is prevailing more and more, as shown by the IDG Cloud Computing Survey 2018 (Insights Intent and Engagement). Currently, as the survey shows, most companies and organisations prefer a mix of different solutions: according to the survey, on average, 23% use Software as a Service, 16% Infrastructure as a Service, IaaS for short, and 9% work with a Platform as a Service, abbreviated as PaaS. 53% still work without the cloud.
But SMEs in particular are currently very interested in cloud services. This is partly because there are finally solutions that are suitable for companies of all types and sizes. Cloud applications such as the SaaS model, which used to be primarily aimed at large enterprises, are thus also becoming attractive to small businesses.
Everyday IT work in companies repeatedly shows that mature software applications have similarities with ecosystems – both develop over the years into complex organic structures. However, this often makes the workflow more complicated than necessary. If an application needs to be changed or replaced suddenly, this may result in a cascade of necessary changes in other programs.
More and more IT managers understand: by using SaaS, they no longer have to worry about such problems, or similar ones – software changes are always considered in the service. A reliable, expert partner takes care of all upcoming or necessary software alterations.
'Of course, it is crucial to keep an eye on the whole system,' says Philip Plischke, Senior International Business Development Manager, Konica Minolta Business Solutions Europe GmbH. 'For example, the establishment of a uniform user interface whereby all important functions and applications are displayed in one piece of software is a promising and user-friendly development.'
Calculable costs, improved security, increased flexibility: more and more SMEs are relying on cloud-based solutions and Software as a Service #jobwizards https://km.social/3kzWVoq
Five reasons that 'as a Service' and SMEs are a perfect match
There are five good arguments in particular that make cloud computing and SaaS providers increasingly popular with SMEs:
Digitisation and technological developments in recent years have made IT working conditions and IT work environments increasingly complex and complicated – internal IT experts and small and medium-sized IT departments are often overwhelmed by this.
The rapid development of the Internet has also meant that there is currently a shortage of IT specialists. Here, too, SaaS can be a practical and cost-saving solution for SMEs to alleviate the shortage of IT professionals.
Using SaaS actually helps in designing work processes in an efficient and lean way, reducing costs and saving on IT budgets.
Digitisation and new business models have ultimately created new digital fields of work in many SMEs, such as e-commerce, content management and working with CRM software. The resulting new workflow also needs to be represented in corresponding software solutions.
To finish, there is another important argument: with SaaS, SMEs get a high level of data security and data protection at all times.
SaaS has many benefits: this is why SaaS solutions are a good idea for every SME
But it is not only the above-mentioned arguments that make Software as a Service the most popular of all 'as a Service' options. There are also a few other tangible SaaS plus points for users:
One of the main advantages of SaaS is scalability: at the software level, this means the ability to adapt to the growing (or decreasing) performance requirements. An important skill in times of increasingly flexible and fast-moving markets.
In addition to this flexibility, the so-called portability is also a key asset. With the remote use of IT infrastructure and software, cross-site and cross-border work is no longer a problem. In other words, remote working becomes even easier in terms of collaboration. And hardware costs are also reduced.
In addition to the aforementioned data security and compliance with all data protection regulations that SaaS brings with it, emergency data backup and recovery are also automatically covered. A reassuring feeling for IT managers.
In turbulent times, another benefit for customers: as a European company, Konica Minolta Business Solutions Europe GmbH maintains data centres in Germany, Denmark and Sweden. That means greater security for European SMEs, because all the data and cloud services are located in Europe.
Many SaaS packages are set up in line with the pay-as-you-use principle – this makes the costs affordable.
A pleasant side effect of SaaS is the improved collaboration thanks to optimally designed workflows: the new workflow is mapped out in the specially tailored software – a major benefit for all those involved in the work process, whether that is within the company, with customers or with business partners.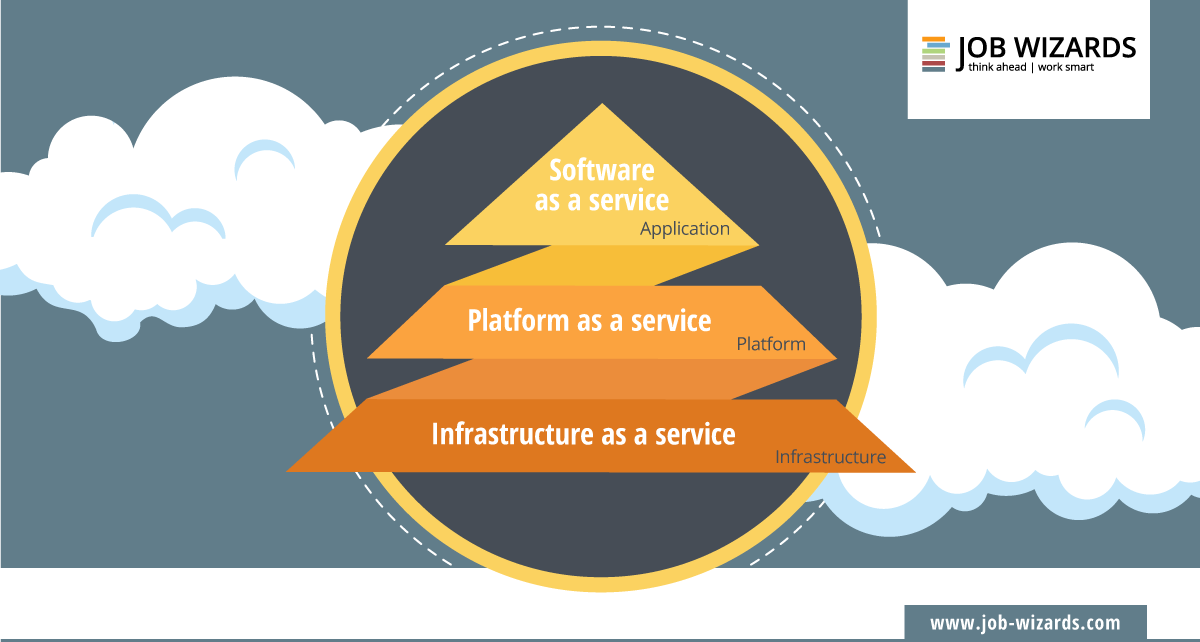 Workplace Go: design workflows clearly with SaaS
A good example of the benefits of SaaS is Workplace Go, developed by Konica Minolta. Workplace Go is based on Microsoft Office 365, but has the great advantage of all applications being integrated into a uniform user interface, making them instantly visible and accessible. Users no longer have to switch between different programs.
In other words, Workplace Go offers SMEs a digital workplace that is tailored to their needs, with their own branding. This avoids unnecessary work steps and long searches. Instead, applications such as the intranet, email program, calendar, tasks, database and social network are combined in an interface that can be accessed from a PC, tablet or smartphone. Workplace Go enables flexible collaboration between office and home office, or with external employees.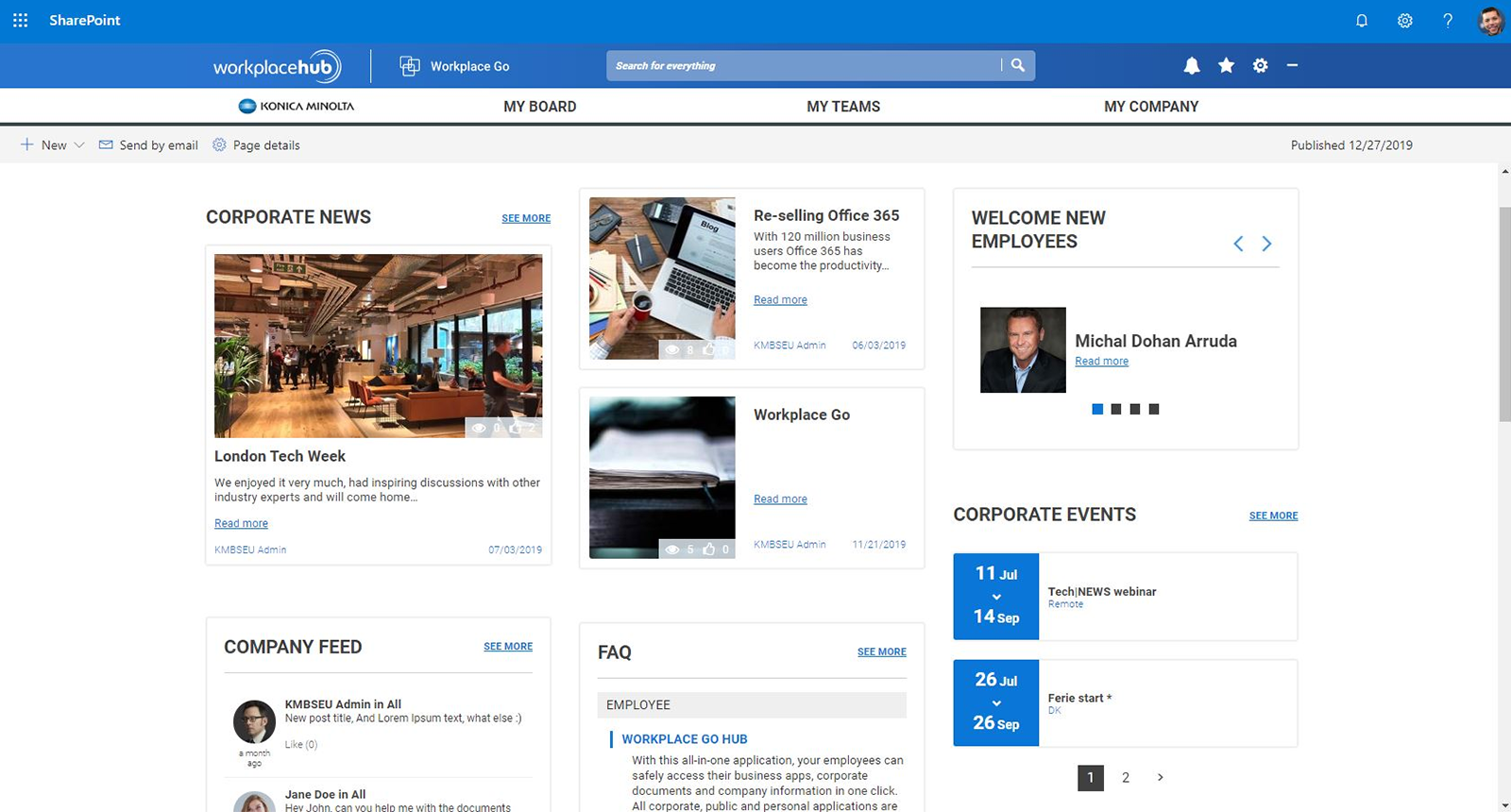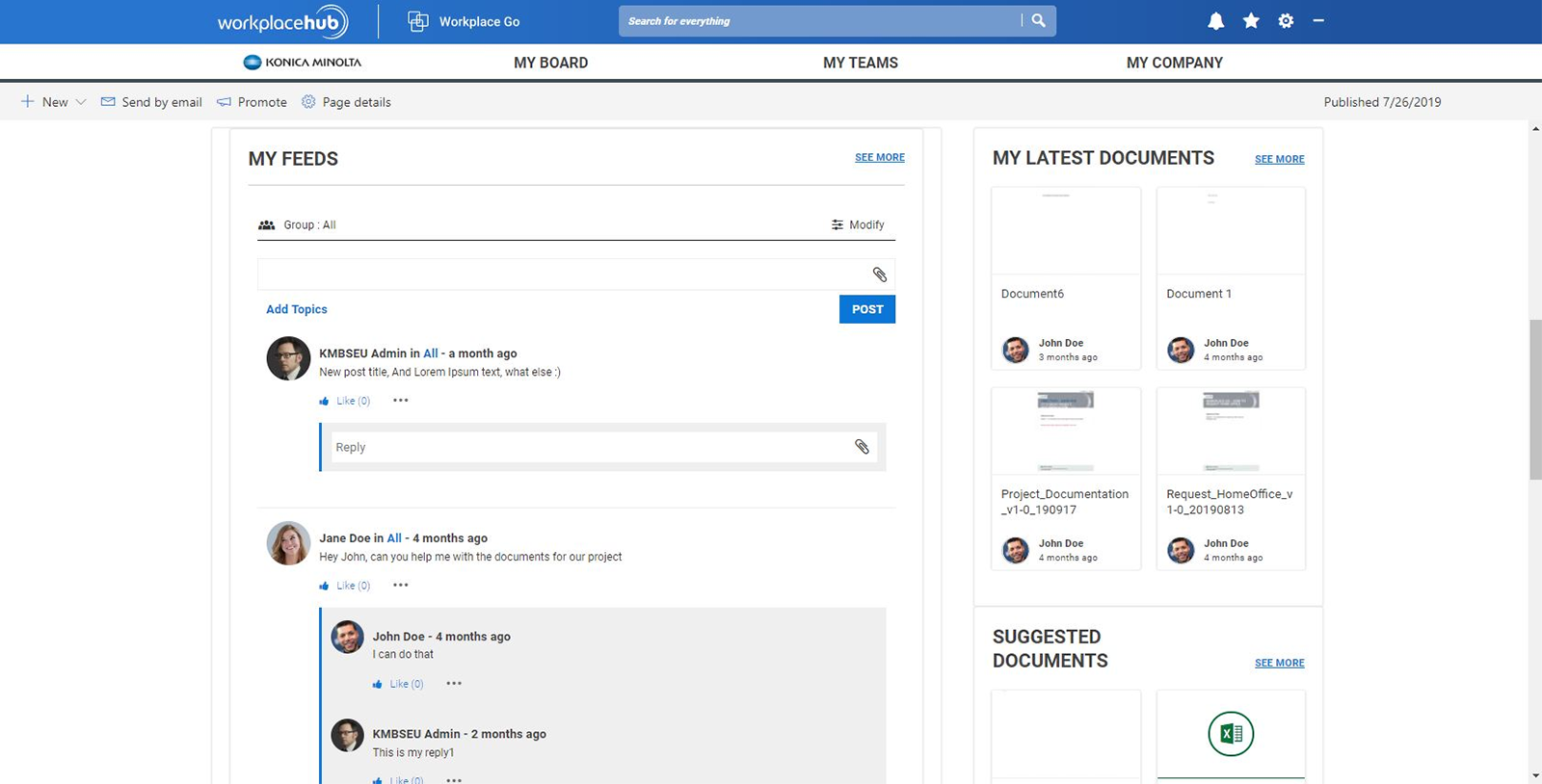 Dispatcher Paragon: increase security and monitor costs with Printing as a Service
A second example shows how Konica Minolta can help SMEs increase security and keep an eye on costs. Dispatcher Paragon is a cost-control platform for printing, copying and scanning. The idea: by specifically defining each print job, the server ensures comprehensive monitoring of the entire printing process, for example in banks, insurance companies, administration departments or educational institutions.
Secure printing is becoming increasingly important in professional networks. Therefore, user credentials are one of the core functions of the intelligent accounting application. By precisely monitoring each activity, Dispatcher Paragon optimises the printing environment, reducing printing costs in the long term.
Even more information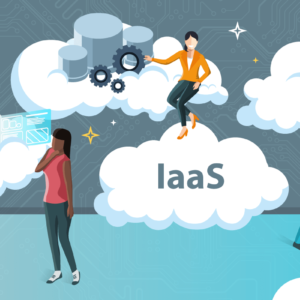 Part 2: IaaS: start afresh with Infrastructure as a Service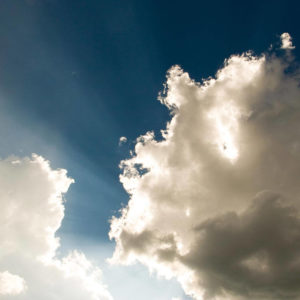 WORK & SPACE: The future of clouds and how they make SMEs future-ready.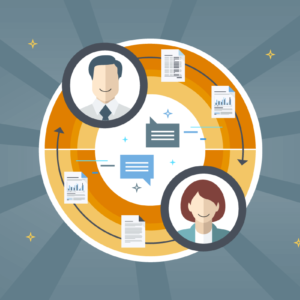 YOU & WE: File dilemma on collaboration platforms: are you still sending or have you synchronised?