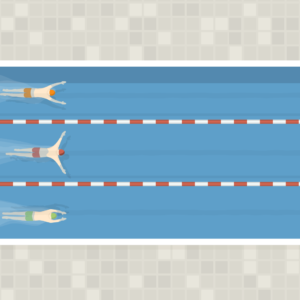 Start this series of articles here: Digital competence – improve step by step. (Part 1 of 3)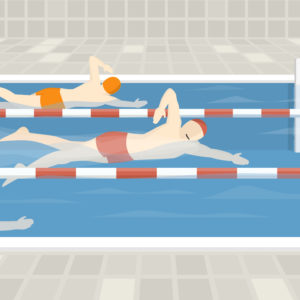 Make sure to not skip part 2 of this series: Digital competence – improve step by step. (Part 2 of 3)
If there are people who have the best starting position in the 'digital ocean', who surf atop the waves, who are among the winners of the digital revolution, they are sure to be found in Silicon Valley in the USA. Employees and managers of heavyweights such as Google, Amazon, Facebook and Apple – to name but a few – mean Silicon Valley remains the most important location for the IT and high-tech industry worldwide. The density of experts and accumulation of digital competence should be correspondingly high. But success stories from Asia, such as the example of Chinese entrepreneur Jack Ma (Alibaba Group), or pioneering examples from Europe, such as the development and sale of the video service Skype, show that there are creative specialists and successful digital masterminds around the globe. The digitisation of industry is a global phenomenon with various facets – that is the conclusion reached in an assessment by Plattform Industrie 4.0 entitled 'The digitalisation of industry as a global phenomenon'.
Digital experts: from learning and understanding to applying and evaluating
What characterises digital specialists and masterminds? How do you know if you are one of the advanced or highly specialised experts? As a reminder: the EU Commission has developed an up-to-date framework concept for digital competence (DigComp 2.1), which was already introduced in parts one and two of the blog. It includes five different competence areas and four different proficiency levels, each with two specifications – from Foundation via the Intermediate level to the Advanced and Highly specialised levels of digital competence. While up until the Intermediate level it is primarily about learning, dealing with and understanding simple and clearly defined activities, tasks and problems under instruction, new qualities are added as of the Advanced level.
Whether it is on social networks, at delivery companies or in technology corporations – digital experts are marked out by the following characteristics:
Digital experts work digitally and/or apply digital technologies (applying).
Digital experts can apply and evaluate applications and technologies in an appropriate and professional way (evaluating).
Digital experts instruct others – be it employees, customers or users.
USA, Asia, Europe: the digital expertise of the highly specialised is growing
And then, according to the DigComp 2.1 framework concept, there are the digitally highly specialised individuals, who are characterised by their ability to create new technologies or applications (creating) and thus solve complex problems with many different interacting factors. Innovative examples of highly specialised digital competence can also be found around the globe: in America, but also in India, China, Japan and South Korea, as well as in Europe, of course. One example is the Dane Janus Friis – included in the 2006 Time Magazine list of the 100 most influential people – who invented Skype together with Estonian programmer and entrepreneur Ahti Heinla, took it to market in 2003 and revolutionised communication worldwide with the free Internet and video call system. Today Skype – used by millions – belongs to Microsoft, and Skype video conferences with file sharing and up to 25 participants have become part of everyday business in many companies.
Highly specialised and innovative: digital creativity knows no limits
Skype founder Ahti Heinla does not hesitate to use his digital expertise for good causes. Together with his Estonian compatriot, entrepreneur Rainer Nõlvak, and many other assistants and experts, Ahti Heinla started the 'Let's do it' initiative in 2008. The aim at that time was to collect the illegally dumped waste all throughout Estonia – initially the team set itself a deadline of five years. Then came the ambitious idea of carrying out the entire project in just one day with tens of thousands of volunteers. But how?
The team first convinced the government and other institutions and organisations to support the campaign, and Ahti Heinla developed an ingenious IT solution to the problem. He combined the Google Earth software with other freeware programs to create an app for mobile phones. With a few clicks, anyone who discovered illegal waste could now photograph it and upload its location. Bit by bit, this generated a nationwide waste map and a master plan for the Estonian campaign day on 3 May 2008, which was a huge success. Under normal circumstances, the government would have needed around three years and 22.5 million dollars to clean up the illegally dumped waste weighing around 10,000 metric tons. Thanks to the campaign, the project took around 50,000 volunteers five hours, and the costs for the campaign were also considerably lower, at just 500,000 euros. Today, there is an impressive world waste map under the 'Let's do it' campaign umbrella and more than 16 million people from 113 countries have already become actively involved. The next major campaign is planned for 15 September 2018 – a World Cleanup Day, in which 150 countries worldwide are participating.
Highly specialised digital competence and creativity knows no limits. #jobwizards https://km.social/2A1c3Ee
Innovation in logistics: clever little delivery robots
Creative minds never rest; they are continually producing new ideas and are innovative and future-oriented in their projects. That is also impressively demonstrated by the example of the two Skype founders Ahti Heinla and Janus Friis, as they are currently getting the next big project moving: with their company Starship Technologies, founded in 2014, they develop clever little delivery robots, which are already 'learning' to reliably deliver pizza, medication, books and other goods in European cities such as London, Hamburg and Berne. According to Wired, the British-Estonian start-up is one of the top ten companies in Great Britain in terms of hype generated and investments secured in 2017.
Digitally networked delivery by mini-robots is still in the development stage and remains comparatively expensive and laborious. Legal questions regarding self-driving vehicles will have to be clarified, but there is major interest in the robots in the logistics sector and worldwide growth in the online delivery trade shows no signs of slowing down. Do the rolling robots have a future? In one, three or five years we will all have a better idea – and will certainly be more digitally competent.